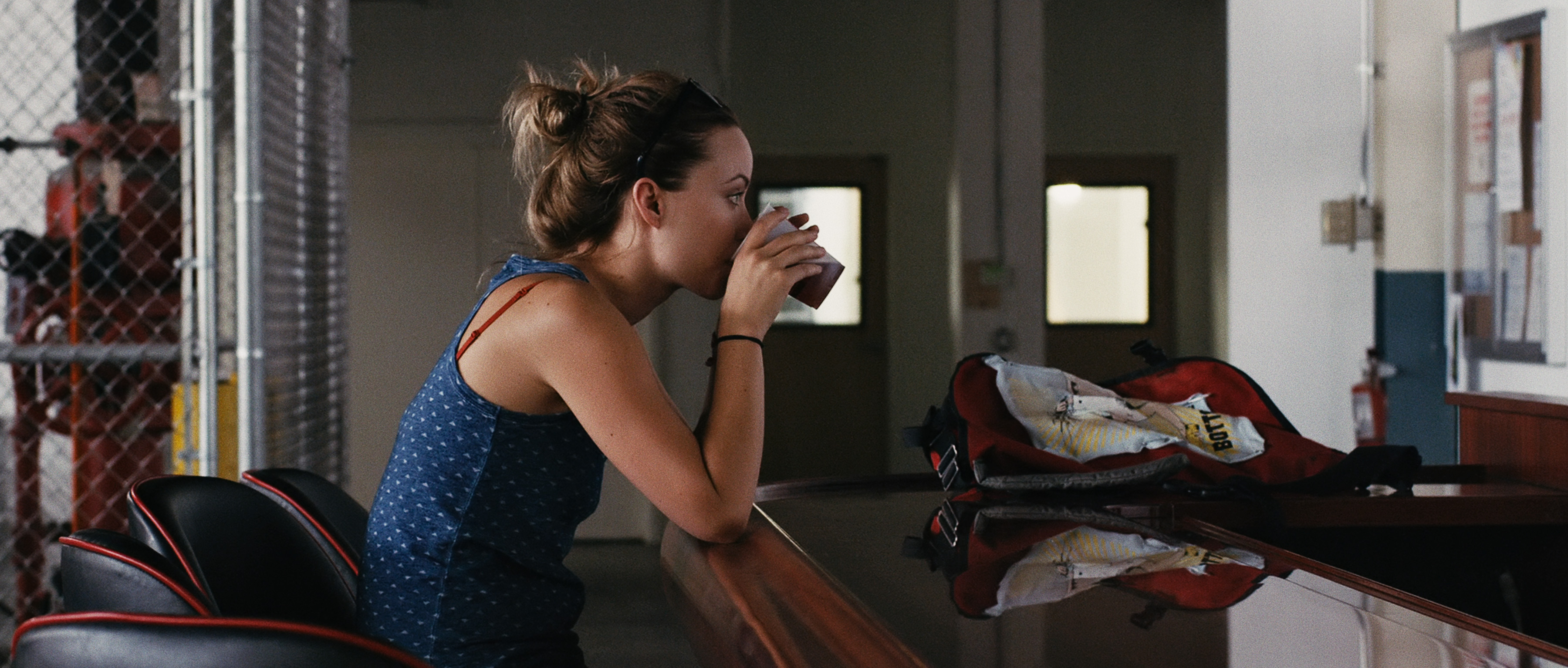 It was the movie Beer Wars that partially helped in igniting my desire to start this website, and now there is another movie coming out about craft beer.  Drinking Buddies will be coming out August 23rd, 2013 and while the movie isn't completely about craft beer, it is the backdrop for a story of a group of friends.  This one, if for the craft beer alone, is on my list to go see.
Kate (Olivia Wilde) and Luke (Jake Johnson) work together at a craft brewery. They have one of those friendships that feels like it could be something more. But Kate is with Chris (Ron Livingston), and Luke is with Jill (Anna Kendrick). And Jill wants to know if Luke is ready to talk about marriage. The answer to that question becomes crystal clear when Luke and Kate unexpectedly find themselves alone for a weekend.  DRINKING BUDDIES is written and directed by Joe Swanberg and stars Olivia Wilde, Jake Johnson, Anna Kendrick, and Ron Livingston.
Q&A WITH DIRECTOR JOE SWANBERG
What was the inspiration for this project?
The inspiration originally came from two places: The first was studio comedies of the early 1970's, specifically BOB & CAROL & TED & ALICE and Elaine May's THE HEARTBREAK KID, which were both mainstream films (and big hits!) that portrayed complicated, interesting characters and adult points-of-view.  The most important lesson I took from these films is that they never forgot to be funny, which earned them the space to also be complex and challenging.
The second inspiration was the craft beer world.  Craft beer is the most exciting business in America right now, if you ask me, and I wanted to get inside a world that I love.  I'm a home brewer and a craft beer advocate, and as the years passed, I realized that nobody was making a movie about it.
I started talking to a friend of mine, Kate Thomas, who works for Half Acre Brewing in Chicago.  She told me about her job, and about being a woman in a very male dominated industry.  Through her stories, and other conversations with friends who work at breweries, I started to form the Kate character, who has learned to thrive in her surroundings.  The other main character, Luke, and his girlfriend, Jill, are modeled after my wife and I at a certain point in our relationship before we were married, when we were still trying to figure things out.
As with all of my films, once I had the cast in place we started to work on the characters and the story together.  Olivia had great ideas about Kate, and brought a lot of her own life to it.  Jake Johnson and Anna Kendrick shared their own relationship experiences with me so that we could blend them with mine to make Luke and Jill as relatable as possible.  Once we all started talking about these issues, we realized how universal they are.  Everyone struggles to balance relationships and platonic friendships with the opposite sex.  Everyone has doubts and questions about whether they're with the right person, or whether they could be happier with someone else.  We had fun throughout the shoot talking about these subjects and working our ideas into the film.
How did you work with the actors?
Working with actors remains the most inspiring part of the filmmaking process for me, and DRINKING BUDDIES allowed me to devote most of my energy to this.  I was lucky to have a few days with Olivia and Jake before we started shooting, and I used this time to familiarize them with the Chicago craft beer world.  We brewed beer together in my basement, so they could see how it's made, and then we took a trip to the Three Floyd's brewery, where my friend Andrew Mason, who brews there, showed them around.  I knew I wasn't going to turn either of them into beer experts in 2 days, but I wanted them to soak up the atmosphere and get a sense of the people who work in a brewery.  During this beer boot camp, we were also discussing the characters and the story and finding ways to plug Olivia and Jake's experiences into the story.