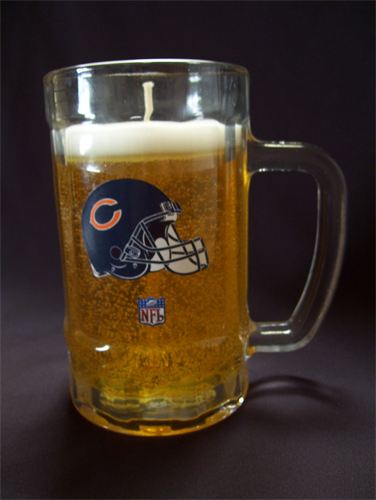 Da Bears…Or rather…Da Bear fans.  It seems the Chicago Bears fans have a penchant for drinking.
When the Chicago Bears routed the Tennessee Titans on Sunday, they were cheered on by scores of Bears fans at LP Field in Nashville. Orange and navy jerseys filled the stadium, and chants of "Let's Go Bears!" broke out several times throughout the Bears' 51-20 win.

Nashville wasn't quite prepared for the many Bears fans who descended on its town, as bars ran out of the beer. NBC Chicago reports that the Paradise Trailer Park Resort, just across the river from the Titans stadium, was out of bottled beer by Sunday evening. The Whiskey Bent Saloon had just two brands of beer left by the time the Chicago contingent left town.

The Chicago contingent made itself known in more than the bars. Jay Cutler, who went to Vanderbilt in Nashville and still has a home there, said it felt like a home game.

"They've travelled well.  Hats off to our fans, it's been a fun year — Dallas, Jacksonville, here it's been crazy to watch the Bears fans take over," Cutler said after the game. "You know you have a ton of fans when you're in an away stadium in the red zone and I'm trying to get the crowd to hush up and they're responding.  They got quiet in a hurry, so it makes it fun."

The Bears are now 7-1. If they keep up their winning, Bears fans will likely drink a few more cities dry.
Source: http://sports.yahoo.com/