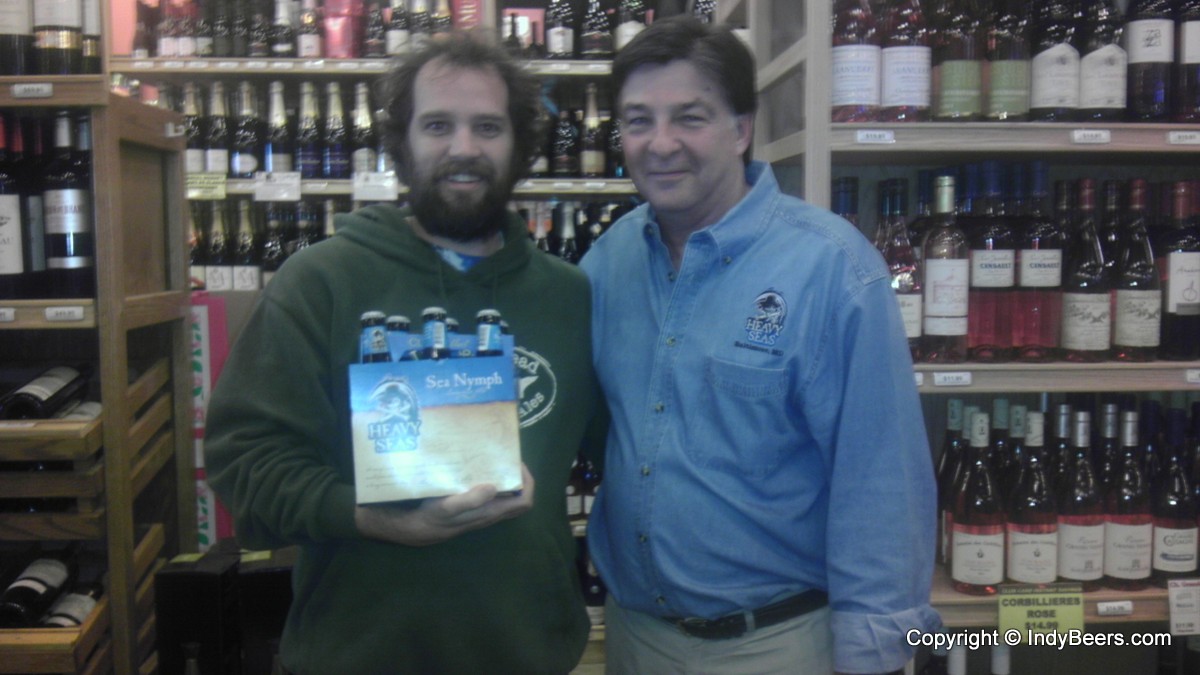 From an email I received from The Perfect Pour:
Heavy Seas is a local craft beer staple. Founded by Mr. Sisson in 1994 as Clipper City, the brewery has been putting out award-winning and downright tasty beers for almost twenty years. Their broad range of beers is brewed "to be the best combination of modern beer thinking blended with traditional brewing methods in the beer world today." We think they succeed.

Hugh will be pouring two special beers and one customer favorite. Try the brand new Sea Nymph summer seasonal and the newly-released Plank II, a Doppelbock aged with eucalyptus and poplar, and remind yourself of the greatness that is Loose Cannon.

Come support your local brewer and enjoy some of the best craft beer on the market.
Overall it was a good time.  Hugh was happy to answer any questions people had about his beer or his brewery.  I'm happy to see local business owners coming out to do meet and greets with fans of their products.  Hugh really is a pleasure to be around.