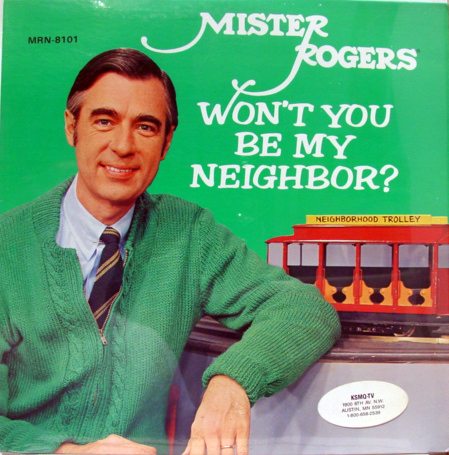 Ever borrow a cup of sugar or milk from a neighbor?  How about a fork lift?  That is the comradery happening between a few breweries in Maine.
Tom Bull's got a bunch of hops in his company's refrigerator – which makes sense, as the company is Bull Jagger Brewing Co.

The thing is, the hops aren't his.

They belong to Maine Beer Co., a neighbor in the same building that needed some extra space. But when Bull needs a forklift to load something heavy, he just helps himself to Maine Beer's. And New England Distilling, a relatively new neighborhood denizen, has got Bull's grain mill — at least on loan.
I think this is a great method for business trying to get off the ground, especially in the same business sector, to help each other out.  While they may be in competition with each other, big beer is their real competition, so it makes sense for them to form a partnership.  And it's not just a matter of physical resources, there is the human resource, as well.
"I think it's been crucial," said Bull. "It's been extremely helpful to have them around, and to be able to pick each other's brains. If we're up against a problem, they're right here."
This kinship has been a long time in the making, and proximity to one another has been a driving force.
First there was the D.L. Geary Brewing Co., incorporated in 1983 by David and Karen Geary as one of the first microbreweries not only in the neighborhood but in Maine and even New England.

"We were it — we were it in New England," said David Geary. "We didn't get to borrow from anybody."

Geary's, which specializes in English-style beers, started brewing in the neighborhood in 1986 in 5,000 square feet of space. The business has expanded several times and Geary now jokes it's a 22,000-square-foot brewer in 18,000 square feet of space.

In 1995, Allagash Brewing Co.'s Rob Tod started making his Belgian ales in the same industrial park.

Maine Beer Co. has been in at 1 Industrial Way for about three years, said co-owner David Kleban, across the street from Allagash and in the same building as Bull Jagger, which moved in about a year ago.

Rising Tide Brewing Co. had been in the same building but moved recently to the East Bayside neighborhood of Portland, an industrial area tucked between the base of Munjoy Hill, Interstate 295 and the Franklin Arterial.

Another brewing/distilling cluster is growing there. Bunker Brewing and Urban Farm Fermentory both are close by and a new distilling company has just signed a lease, said Nathan Sanborn, owner/brewer at Rising Tide.
Of course, there are reasons why this happened in their location.  Zoning is key and the locations of the breweries is zoned industrial.  The other is the space is fairly cheap.
"It's a great incubator space. The rent is cheap, relatively speaking; the community is here, with all of the brewers," said Bull, "and then our distributor is also right here — Mariner Beverages."
But the largest driving factor is a community of like minded business owners who share a common goal.
Kleban said when he and his brother first started Maine Beer, they were walking across the street to seek advice from Allagash regularly. Kleban and his brother were experienced brewers but were able to learn a lot about selling to the public, production-scale work and other areas of knowledge necessary for a successful business. Kleban said the folks at Allagash would open up their equipment, showing him how a solenoid valve was wired or how other equipment worked.

"If you're starting a small brewery and you haven't been in the commercial brewing world for a lot of years, you have a lot to learn," said Kleban.

Bull tells a story about how he was in the middle of brewing a batch of beer when his pump died. He started asking around about where to buy a new one, and Allagash sent over one of its engineers to fix the pump.

Sanborn, from Rising Tide, said he had brewed a special barrel-aged beer one time and he needed to do a cell count to figure out how much yeast was still in the beer and how much he should add for fermentation. Allagash used its lab to help him out, said Sanborn.

"I would have had to buy a microscope and a hemocytometer and do it myself. That's something we're building toward, but this was fairly early on, and it was helpful," said Sanborn.
So if you find yourself in Portland, Maine, check out some of the local breweries.  Their great people with great beers, and really what else can you ask for from a brewing company.
If you go:
Brewer's Row, off Riverside Street
D.L. Geary Brewing Co., 38 Evergreen Drive
Allagash Brewing Co., 50 Industrial Way
Maine Beer Co., 1 Industrial Way, No. 3
Bull Jagger Brewing Co., 1 Industrial Way, No. 8
New England Distillery, 26 Evergreen Drive
East Bayside Brewers
Rising Tide Brewing Co., 103 Fox St.
Bunker Brewing, 122 Anderson St.
Urban Farm Fermentory, 200 Anderson St.
Source: http://bangordailynews.com/2012/06/08/business/beer-makers-helping-their-neighbors-in-two-portland-brewery-clusters/