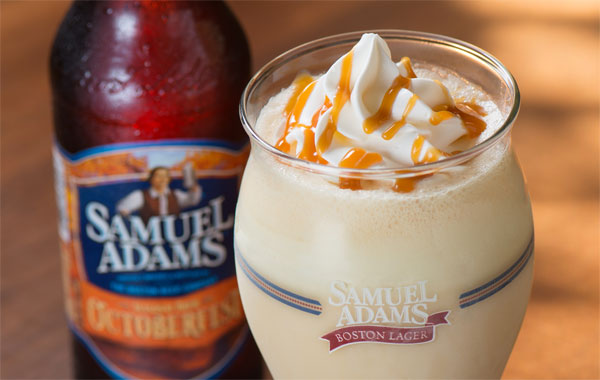 Red Robin must have read our Real Beer Float article.  They are now offering a Sam Adams Octoberfest over vanilla ice cream with caramel drizzled on top.  I guess we were a little ahead of the times when we did our beer float reviews about a year ago.
"Nothing says Oktoberfest better than a beer, so I incorporated the fun spirit of Red Robin into this innovative milkshake," said Donna Ruch, master mixologist with Red Robin. "Now, our guests don't have to choose between a beer or a shake to go with their burger. They can have the very best of both in our new Octoberfest Milkshake."
So now is your time to try a real beer float.  Head out to Red Robin and drink one down and let us know what you think.