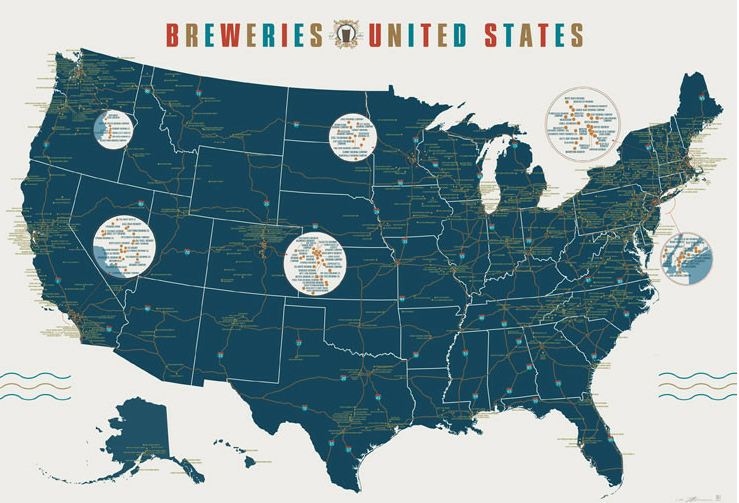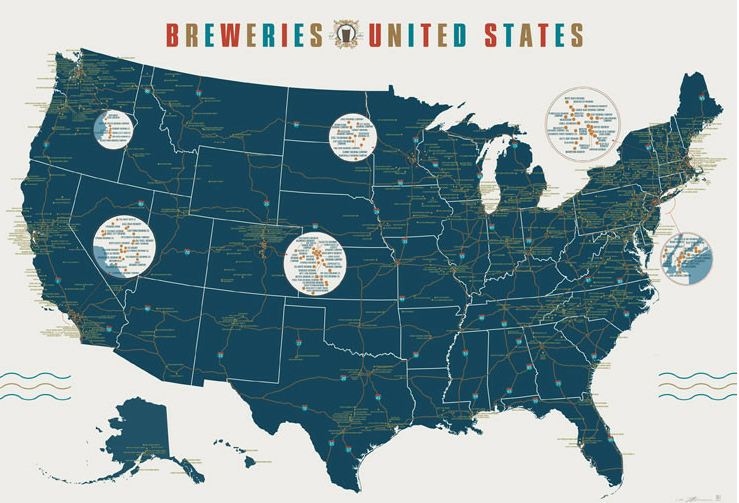 Before I even talk about why you should buy this poster, I highly recommend checkout the zoom function available on the website for viewing the map.  To quote the Pop Chart Lad site:
The most comprehensive mapping of the breweries of the USA ever compiled, this monster print measures in at over seven square feet and over 1,000 breweries from craft to macro and everything in between.
With the amount of breweries in the USA breaking the 2000 mark last week, this is already a little out of date, but nonetheless impressive.  I would love to get one for my office!!
Source: http://popchartlab.com/