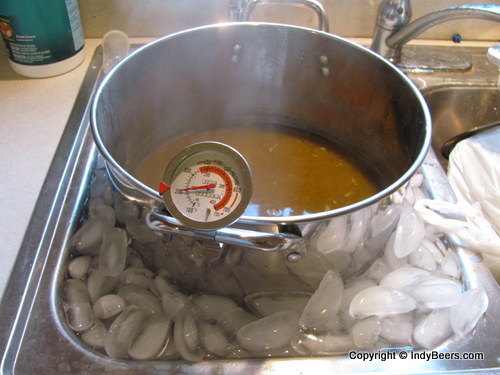 A lot of home brewers will run their garden hose into the wort chiller and let the excess water runoff into their yard. This is a colossal waste of water. To help avoid wasting so much water, my brother (Mathew) and I use ice to speed the process of chilling the wort. This has the benefit of streamlining the process and not wasting so much water.
For me, I use a propane burner that has a tendency to make a mess of soot on the bottom of my pot. To keep this mess out of my house I circulate the water from my wort chiller through a cooler filled with water and ice.
Mathew, using the stove in his kitchen to brew beer, doesn't have the soot problems. He just soaks his brew pot in an ice bath in his sink to chill his wort.