Kelli and I headed to Sonar in Baltimore, MD to see one of her favorite bands, The Birthday Massacre.  The show was a great time, but I was concerned going in about what beers were going to be available.  Upon first look of the beer list:
I wasn't too happy with the beers available.  I glanced at the cooler to make sure I wasn't missing anything, and found that the list was a clear reflection of the beers I could see.
So, sure enough, the selection was limited.  This isn't to say, however, that I didn't find a fantastic Maryland craft beer.  In the middle left of the above picture you can see the dent I was putting in the Raging Bitch by Flying Dog.  A great IPA worth a try by anyone who likes the hoppy style beer.  With My beer in hand, I made a quick post to IndyBeers.com.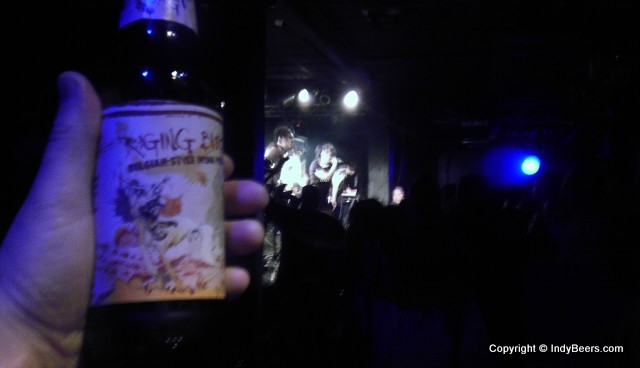 Afterwards, I kicked back and enjoyed the great sounds of The Birthday Massacre  at Sonar  in Baltimore, MD.  By the way, if you happen to be a Birthday Massacre fan, you can check the rest of the pictures at http://www.talonphotography.com/album.php?albumid=5684952762119496737