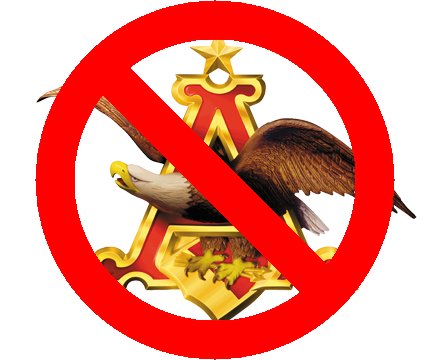 Anheuser-Busch is wedging its way back into the Mexican beer market. The beer giant is importing its first Mexican lager to select Southwestern states to target Latino consumers. First stop: Dodger Stadium.

The beer giant, a division of Anheuser-Busch InBev of Belgium, announced Wednesday that Montejo beer will be available in bars, restaurants and grocery stores in California, Texas, Arizona and New Mexico, where 70% of America's Latino population lives.

Anheuser-Busch said Mexican beers account for nearly 60% of imports, highlighting a growing demand for Latin products. Mexican beer imports grew twice as quickly as total beer imports, according to a report by IbisWorld, a market research firm.

This isn't Anheuser-Busch's first forray into Mexican beers. The beer maker agreed to sell its U.S. rights to distribute Corona and Modelo last year as part of an antitrust agreement with the Justice Department before it could go ahead with its $20.1-billion takeover of Grupo Modelo of Mexico.

Reluctant to let go of the booming market, Anheuser-Busch decided to import Montejo in February because of increased demand, said Ryan Garcia, vice president of regional marketing.

"We've been watching this market for a while, and the consumer demand is huge," said Garcia, explaining that the beer will be marketed in Latino radio, digital, print and restaurant industries.

Americans are clamoring for more imported beer in general. Nearly 43% of U.S. consumers drank imported beer last year, according to a report by research firm Mintel, but Mexican brands lead the pack in terms of affordability, popularity and successful marketing strategies — think Dos Equis and its "the Most Interesting Man in the World" campaign.

"Contrary to popular belief, the fastest-growing beers in the U.S. right now are not craft beers, but Mexican imports," said Harry Schuhmacher, publisher of trade journal Beer Business Daily. "Anheuser-Busch would be foolish not to attempt to tap into that growth."

But the market is already cramped. Mexican brands make up 8% of overall U.S. beer volume, and experts expect that to grow.

Information Resources Inc., an industry research firm, reported that Corona Extra topped imported beers at more than $1.2 billion in sales last year in supermarkets, drugstores, mass merchandisers, gas and convenience stores.  Modelo Especial, a sister brand of Corona, had the highest growth in the imported beers segment in 2013 compared with the year before.

Montejo is "a tough sell because the brand isn't very well-known in Mexico," Schuhmacher said.

Garcia said Anheuser-Busch targeted Los Angeles for its campaign launch because the city is home to 9% of the nation's Latino population. The beer will first be sold at Dodger Stadium on Aug. 15 before its full release in September, the first time Anheuser-Busch has launched a beer exclusively with a sports franchise before making it available at retailers.

"We've partnered with the Dodgers and are converting the Bud Light bar in right field to a Montejo bar," Garcia said. The company is also bringing in a brew master from Mexico to head the bar.

The Dodger launch will also be the first time Montejo, founded in 1960, will be sipped outside Mexico.
Source: http://www.latimes.com/