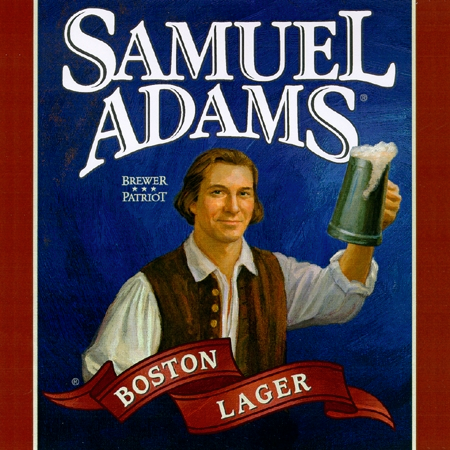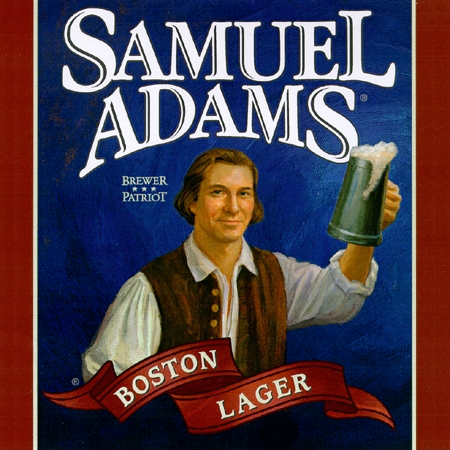 Make sure to read this great response after reading the main article:
https://antiherobrewing.wordpress.com/2015/01/05/sam-adams-and-why-we-need-to-stop-listening-to-hipsters/
By: Andy Crouch
Jim Koch was pissed off.
The most recognizable man in American beer, who sold us all on the idea of craft brew three decades ago on his way to a billion-dollar fortune, was having dinner last October with a group of brewers inside Row 34, one of Boston's top-rated beer bars. The drink list was filled with esoteric options from hot new breweries throughout the country, as well as palate-pleasing offerings from abroad. But Koch had a problem: Though this mecca for beer nerds carries two dozen beers on draft and another 38 in bottles and cans, it doesn't serve his beloved Sam Adams.
Staring at the beer menu, Koch began to criticize the selection. More than half of it, he said, wasn't worthy of being served—inadvertently insulting the establishment's owner, who unbeknownst to Koch was sitting next to him. Then Koch interrogated the beer manager about the offerings. Unsatisfied with the answers, Koch complained about the beers so intensely that an employee at the bar teared up. Koch rose from his seat and walked into the keg room, where he started checking freshness dates on his competitors' kegs.
Unfortunately for Koch, the simple truth is that more and more beer drinkers don't want Sam Adams, and in turn, an increasing number of bars won't sell the famous amber lager. Koch's Boston Beer Company may have built the craft-beer business as we know it, but local beer geeks—the industry's connoisseurs—think he's lost his edge. "Their beers are kind of middle of the road," says Max Toste, co-owner of Deep Ellum, in Allston. Citing what he considers the brand's questionable quality, he doesn't carry any of the Sam Adams line. "I think what they are trying to do is make beer that is more flavorful than the fizzy yellow lager that was [once] popular everywhere. [But] they just don't fit into what I am doing. For me, serving something that is mediocre is just really not what I do." Daniel Lanigan, owner of the beer bar Lord Hobo, in Cambridge, agrees. "I just never considered their beers to be world class," he says, "and I decided not to sell them."
To be clear, it's not like you can't find a pint of Sam Adams in this town. In fact, its ubiquity is one of the reasons that finicky barkeeps such as Toste and Lanigan choose not to serve it. As anyone who's been to Faneuil Hall can tell you, Sam Adams's Boston Lager is a fixture at the city's faux Irish pubs, sports bars, and hotel lounges. After all, Koch's company is America's number one craft brewery—by a pretty large margin. But lately, here in the birthplace of Sam, hipster-friendly draft houses are turning their backs on the brew that started it all. And, as the staff at Row 34 found out that fateful night, it's driving the owner a little nuts.
There's no disputing that America is experiencing a craft-beer revolution—and that Koch's Boston Beer Company birthed it. Once foundering with fewer than 50 breweries in the late 1970s, the United States now boasts more than 3,000, with several thousand more in development. The market's coveted demographic of 21- to 27-year-olds—the ones driving growth in this trend—are spoiled: They've never known a world in which Sam Adams did not exist. This is the first generation to regard Sam as their father's (or, God forbid, their grandfather's) beer. Today's beer lover also engages in an unprecedented display of beer promiscuity—a lack of inhibition that places little value on loyalty to any single brand. This new breed of millennial craves beer that is organic, local, small-batch, authentic, cool, and new. In the era of Unlimited Graphic Design , where an advertisement can attract customers, it takes quality to make them stay.  And perhaps most troublingly, the species has developed an insatiable lust for bold-flavored American hops and India pale ales—not the sorts of beers for which Sam Adams is known.
All of this is tough for Koch to swallow, as the undisputed king of the craft-beer industry suddenly finds himself presiding over shifting and unsteady ground. Koch has spent the past three decades battling the corporate giants—Budweiser, Miller, and Coors—but now he faces what may prove his toughest fight yet: a multiple-front war with the brewers and the consumers who worship at the altar of craft beer's next generation. As drinkers increasingly look beyond Sam Adams for their craft-beer fix, it's hard not to wonder whether Koch—the friendly man wearing khakis on TV who's had more success selling ales and lagers than just about anyone alive—is about to get left behind.
Walk into the Sam Adams Brewery, just off Amory Street in the Egleston Square section of Jamaica Plain, and you'll hear Koch's well-worn creation tale—often told by Koch himself, who loves to regale visitors by digging his hands into barrels of dry malt and barley, shoving his nose into the grain, and evangelizing about the cosmic powers of beer. The story of Sam Adams's creation has been so often repeated that it has become legend, a tale so good it almost seems plucked from the pages of a Hollywood script: In 1984, Koch—a sixth-generation beer maker whose father, Charles Koch, was a brewmaster for a local Cincinnati brewery—stumbled upon a lager recipe developed by his great-great-grandfather Louis Koch, a Missouri brewer during the 1800s. That recipe, the story goes, had not been made since Prohibition, until Koch whipped up a batch on his kitchen stove, fell in love with the flavor, and decided to leap into the beer business, selling his wares bar to bar in Boston on his way to making a brewing fortune.
That's not far from the truth, though some of the less-advertised details are worth noting. Koch didn't step straight from a humble upbringing into the family business. He earned three degrees at Harvard University, including an MBA and a JD, and first chose to enter the world of high finance. He went to work for the Boston Consulting Group, a global management firm, where he advised manufacturers on business strategies alongside fellow Harvard alum Mitt Romney, who later left to join Bain & Company. By his own telling, Koch did well for himself but never embraced the corporate environment, and he decided to go back to his family's roots in the beer business. "I thought my dad would be full of heartwarming joy when I told him that I was going to go back into what my family had done for 140 years," Koch recently told an audience. Instead, "He said, 'Jim, that's the dumbest fucking thing you've ever done.'"
Though he wasn't dissuaded, Koch understood his father's point. By 1983, a handful of domestic heavyweights—Anheuser-Busch, Miller, and Coors, along with Heileman, Stroh, and Pabst—had used superior distribution and marketing resources to stamp out independent, midsize brewers. Charles Koch had seen the big boys buy out and beat into oblivion regional brewers such as Ballantine, Rheingold, and Schaefer. Together, the top six beer companies controlled a whopping 92 percent of U.S. production. With only 51 companies operating a total of 80 breweries in America, 1983 was a low point for beer making in the 20th century. And yet for a clever operator like Koch, the climate was ripe for disruption.
With his Harvard MBA and business background, Koch knew he didn't want to go head-to-head with the mega-breweries. Instead, he set his sights on the higher-priced imported beers that were slowly gaining customers and market share. To compete with the likes of Heineken, Bass, and Corona, however, Koch knew he needed name recognition. So he stole a page from the corporate giants and devised a brilliant advertising plan—one that would soon place him in the pantheon of all-time marketing geniuses.
He called his beer Samuel Adams—not that Koch, an Ohioan, had any special connection to the founding father. He picked the name from a list of nearly 800 possibilities, deciding to swaddle his brand in the nostalgia and history of Boston by capitalizing on the name of a revolutionary who fought for American independence. (He settled on Sam Adams only when he was cornered by Boston magazine for a 1985 interview—he nearly called it New World Boston Lager.) Tying his beer to a historical figure created an immediate sense of heritage, giving the brand instant authenticity and gravitas. Koch also claimed that Adams was a brewer, adding extra sizzle to his company's already compelling story. The phrase "Brewer. Patriot." was stamped on some of his earliest labels.
Historically, that wasn't exactly true. Adams was actually a maltster, not a brewer—a fact embraced by biographers of Adams and beer geeks alike. Koch, however, maintains Adams may have done some brewing on the side. Likewise, Koch's story of basing his flagship lager on his great-great-grandfather's old recipe has also been challenged as exaggeration. A biochemist named Joe Owades, who engineered the first "light" beer and once worked for Anheuser-Busch, was hired as a consultant by Koch to fine-tune the recipe for Sam Adams's Boston Lager.
And it turns out that may not even be a picture of Sam Adams on the logo, which bears far more resemblance to the famous 1768 John Singleton Copley portrait that hangs at Boston's Museum of Fine Arts—of Paul Revere.
In bars around the world, Boston and Boston Lager are inextricably linked. But Koch did not initially plan to brew any of his beer here in Adams's hometown. When Koch started the company, Boston had been without a brewery for 20 years. To make the economics work, he planned to produce his beer at existing breweries in cities such as Pittsburgh and Portland, Oregon, a strategy known as contract brewing. It wasn't until 1997 that Koch bought his own facility—in his hometown of Cincinnati, Ohio, where the Boston Beer Company continues to make much of its beer. "In no way have I ever thought of Sam Adams as a local product," says Lanigan, of Lord Hobo. "It's been contracted elsewhere for the majority of its history. I don't even know where Jim Koch's from. If you told me he was from Boston, I wouldn't know."
Since 1987, Koch has leased a brewery in Jamaica Plain—a small facility where he tests out new beers in limited quantity, which helps keep his brand's "small batch" claim alive. Before Koch moved in, the brewery—owned by the Jamaica Plain Neighborhood Development Corporation—had gone unoccupied since Haffenreffer beer abandoned it in 1964. Though the J.P. location makes only a small fraction of the company's beer, it's become a craft-beer Disneyland, featured in Sam Adams TV ads, full of burly brewers with thick beards and even thicker Boston accents. More than 250,000 tourists visit every year.
Koch's bag of tricks—a mix of prescient brew craft, shrewd marketing, and corporate hustle—worked. He immersed himself in the beer community, attending festivals and allowing customers to dunk him in beer tanks. He was also one of the first so-called microbrewers to advertise in magazines, on the radio, and, of course, on TV, where Koch—in his trademark blue denim button-down shirt—emerged as the ambassador and face of craft beer. Like many profitable companies before his—Häagen-Dazs, made in the Bronx but marketed to consumers as an upscale Scandinavian treat, comes to mind—Koch slyly turned a niche into an empire, while expertly casting himself as an eternal underdog. Even Lanigan, who won't stock Boston Lager, is in awe of it. "I think he's a genius marketer," he says. "I think he is smarter at marketing and developing a brand and recognizing what the consumer and average American wants to drink. He's the best at it there ever has been."
Koch released his flagship beer, Samuel Adams Boston Lager, in April 1985 in two dozen bars and restaurants. (The company, Boston reported the previous month, was "now headquartered in his briefcase.") He intended to start small, hoping to produce 5,000 barrels in five years. Within three years, however, Koch was making 36,000 barrels of beer, available from Massachusetts to California. Even then, he couldn't have imagined how quickly Sam Adams would scale: In 2014, the company brewed some 2 million barrels of beer, employed 1,200 workers, and distributed beer to all 50 states and to more than 20 foreign countries. Once a small-batch brewery, Boston Beer Company is now the fifth-largest brewery in the nation. With his company valued at more than $3 billion and Koch himself worth more than $1 billion, the sixth generation of Koch brewers is firmly established.
So why does Koch get so upset when upscale bars such as Row 34 don't serve his beer? It might be because he's worried that those establishments could be the canary in the craft-beer coal mine. The tastes of today's drinkers and brewers are changing—and, unexpectedly, Boston Beer Company has been forced to play catch-up in the industry it helped to create.
It's 10:05 on a weekday morning, and Koch and I are drinking beer in Koch's tasting room at the J.P. brewery, where we can hear laughter and shouts coming through the wall from the early-morning tour group. I skipped breakfast, a serious mistake when you're trying to keep up with a guy who's been downing weekday pints for a living over the past three decades. Koch bounds up from the table to pour himself a pull from two of the company's newest beers, Rebel IPA and its big brother, Rebel Rouser Double IPA. He gently slides the two glasses of hoppy ale over to me and begins his process: First, he reaches for the Rebel IPA, leans in, and takes a long, considered draw of the aroma. Next, he takes a solid tug from the glass, chews thoroughly, and then kicks his head back to finish the beer. His eyes remain closed the whole time.
Until recently, the idea of Koch downing a hop-heavy Sam Adams IPA would have been unthinkable. For more than a generation, Koch steered clear of craft-beer trends—particularly West Coast IPA, a widely popular style defined by the use of pungently fragrant and bitter American hops. Its flavors and aromas range from grapefruit, orange, and passion fruit to notes so dank and earthy that, if blindfolded, you'd be forgiven for thinking you'd stumbled into a Denver head shop. That is to say, they're nothing like the IPAs that the Boston Beer Company has made—like Latitude 48 IPA and Whitewater IPA, which follow a decidedly European model, with little interest in or emphasis on the aggressive West Coast flavors that now dominate the market.
The American beer palate is experiencing a tectonic shift. Once opposed to bitterness, domestic drinkers now embrace it. Big, bold, and brash IPAs are what consumers want, but Koch has been loath to make them. That could be a problem for Sam Adams's business model, since hop-heavy IPAs, the most popular style of craft beer, account for a quarter of all craft-beer sales—and those sales are expected to grow by 40 percent this year.
"I don't want to make something if everyone else is doing it," Koch says. It's not just business: He personally doesn't enjoy many of the flavors in IPAs that today's consumers celebrate, dismissing them as "catty" in nature. "I am probably outside the mainstream on that. We don't release a beer unless I like it."
When Koch talks about IPAs, including his own Rebel and the new Rebel Rouser, his energy level visibly flags. For a man possessed of such demonstrable passion for beer, it's telling that he appears to view these beers as necessary evils. They are, in essence, a Hail Mary attempt to bounce back into the craft scene, where drinkers' interest in his flagship Boston Lager is waning.
Today's craft-beer industry is highly balkanized and new breweries are much smaller, eclectic, and artisanal, with brands such as Sexual Chocolate Imperial Stout, Duck-Duck-Gooze, and Blind Pig IPA. In addition to hops, today's beer nerds crave pedigree and a good story. They want to know what farmer grew which type of hop on what farm, and whether the brewery can be trusted. "Authenticity is extremely important to millennials, more so than any other generation that we've seen before," says Michelle Snodgrass of Vizeum, a strategic marketing agency that works with global brands such as Anheuser-Busch. "Millennials can see right through insincerity, and they're actually looking for it."
Which makes it harder for a big, corporate brand—even one, like Koch's, with indie roots—to capture the kind of grassroots buzz that's driving today's beer industry. "Right now, it's about what is shiny and new," says Jamie Walsh, bar manager of Stoddard's Fine Food and Ale, a brewpub near Boston Common. Dann Paquette, a veteran brewer and cofounder of Pretty Things Beer and Ale Project, agrees, telling me there's now an "annoying young hipster attitude toward beer. It's the same sort of attitude that you find in music. 'Oh, that brewery was so last year.' People want to try new stuff all the time, [and] there are two sides to the coin on that for Boston Beer. They're so big nationally, but I'm sure they'd love to be back on the scene in these beer bars."
In other words, Sam Adams has a coolness problem. And the company knows it.
Change, however, comes slow at the Boston Beer Company. It's publicly traded but Koch owns all of the voting shares, and the company follows his interests. "If I didn't have all of the voting stock," Koch jokes, "I'd probably have been fired a few times."
That corporate leverage has allowed Koch to retain control of the company despite rocky sales of his flagship Boston Lager. But the brand's reluctance to move with the times means that Boston Lager "has a challenging future," says Benj Steinman, president of Beer Marketer's Insights, a trade publication covering the brewing industry. "It started to dip a couple years back, and it was impressive that they were able to reinvigorate it, but now in the more recent months, it's back to decline in the scan data. There's a lot of heavy lifting to be done for a brand that has been around for 30 years and tastes change."
Koch's attitude is clear: He doesn't give a damn. "You can't meet the needs of every hipster bar," he tells me from inside the tasting room at his J.P. brewery.
The craft-beer community has long been a generous, if not convivial group, and over the years Koch has remained at the forefront of it. He's mentored scores of promising young brewers and provided financing to entrepreneurs through his Brewing the American Dream loan fund. "There's been a three-decades-long sense of friendly competition," says Will Meyers, a former home brewer and longtime brewmaster at the Cambridge Brewing Company. "That's one of the things that makes our industry different from others. We may go head-to-head over shelf space and distributors and draft lines, but at the end of the day, a lot of us still enjoy hanging out together and having a beer and sharing ideas as opposed to being secretive and combative."
But all of that is changing. With so many new breweries—often run by men and women young enough to be Koch's grandchildren—the marketplace is packed with more competitors than ever, and that sense of camaraderie is starting to fray. As the largest player in the craft-beer industry and one of the last ones into the IPA race, Boston Beer has been throwing some sharp elbows of late, and making enemies.
If Koch represents the corporate side of craft beer, Tony Magee is his foil. The founder of Lagunitas Brewing Company of California, one of America's fastest-growing breweries, he views himself as a revolutionary—not unlike Sam Adams—fighting against corporate beer and, at times, the Boston Beer Company. Magee is openly marijuana-friendly, often discussing his daily use with reporters and his Twitter followers. When the California Department of Alcoholic Beverage Control received a tip that his employees were selling pot in the brewery's taproom, they sent two undercover agents to try and buy some. As Magee later told a reporter, the officers had no luck because the employees kept trying to give away the marijuana for free.
Despite being the fifth-largest craft brewery in the country, Lagunitas has no public relations firm representing it. Instead, Magee does his own marketing, guerilla-style. An avid user of social media, Magee blasts entertaining, lyrical, and sometimes disjointed tweets to his more than 20,000 followers on topics ranging from writing music with singer James McMurtry to business ethics. Days before Christmas in 2013, however, Magee's rants turned serious when he focused his attention squarely on Boston Beer and its recent release of Rebel IPA—the company's most successful launch ever. "Sam Adams/Boston Beer is powerful, but what is it about power that so inevitably corrupts," Magee tweeted, accusing Koch's company of specifically targeting Lagunitas's IPA in its marketing strategy. "Fuck them. We're ready."
Magee's tweets sparked a wildfire in craft- beer circles. Ultimately, Koch responded on the popular BeerAdvocate website, writing, "We don't target other craft brewers." When asked about his lively competitor, Koch leans back in his chair, shakes his head, and takes a long sip of lager. He starts slowly, searching for the right words, which is not his usual style. Finally he says, "You know, to me, one of the fun things of being a craft brewer is that people are more colorful, and we don't have to be corporate. I can be who I am. That's Boston Beer. And Tony gets to do that, too."
Magee goes one step further by accusing Boston Beer of engaging in the illegal practice of paying bars for draft lines. It is a charge that Koch flatly denies. While common in other food and beverage industries, so-called pay-to-play arrangements—where a brewer or distributor pays a bar owner money, gives them a secret discount, or installs equipment for them in return for serving their beer—is illegal in most states, including Massachusetts. In Boston, the issue recently became headline news when Pretty Things founder Dann Paquette tweeted accusations that the bar Bukowski's, owned by the Wilcox Hospitality Group, which also owns Lower Depths, was asking for pay-to-play. Wilcox has denied Paquette's allegations, responding that the bars don't stock his kegs because they're too expensive. The Massachusetts Alcoholic Beverages Control Commission, however, began investigating the allegations along with other cases of the long-overlooked practice. (There is no evidence that it is investigating the Boston Beer Company.)
Speaking about the issue of pay-to-play, Koch says, "It's pretty straightforward. It's against our company policies to break the law. We've done fine with a policy of sticking to the law, and we've been very successful. If you really needed pay-to-play, we wouldn't be where we are."
Be that as it may, the craft-beer world as Koch knew it—the one that brought him to billionaire status—is fading away. In its place is something that he finds far less rewarding. Since 2011, in response to slowing beer sales, Koch's company has been selling other beverages on the sly, namely alcoholic cider and flavored malt beverages under the brand names Angry Orchard and Twisted Tea. These products have been so successful—Angry Orchard now controls more than 50 percent of the American cider market—and make up such a large portion of Boston Beer's business that some joke it should be renamed the Boston Cider Company.
Back in his tasting room, Koch admits he has little love for his company's new ventures, and is not a fan of cider or tea. He won't drink it in bars or when meeting with customers, and refuses to appear in the ads or put the Boston Beer Company name on any of the cider or tea labels. In his heart, he's a beer guy, and he seems dispirited, almost melancholic, that his beloved beer company is moving away from his core values and into new territory that does not interest him at all.
But that hasn't sapped his passion for the company that made him a fortune and helped shape the modern beer market. Koch may be disheartened, but he's far from done. He has no plans for retirement and has no intention to sell. His only plan, he says, is "to not die." Whether Koch will be able to market his way back into the hearts and mouths of today's craft-beer elite is up for grabs, but he's clearly pissed off, and anything is possible.
Source: http://www.bostonmagazine.com/