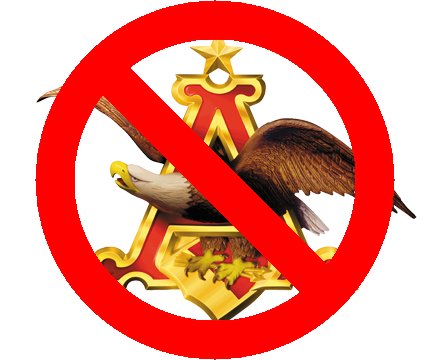 Beer-maker plans to continue to expand the market share of regional and national craft brands.
Anheuser-Busch InBev plans to continue to expand the market share of regional and national craft brands like Shock Top and Goose Island in the United States this year, while also adding new flavors to other beer options and expand market share in the cider category.
The maker of Budweiser and Stella Artois outlined plans for 2015 as it reported a 7.6% jump in fourth quarter revenue, with per-share earnings for the period rising to $1.54 from $1.46 a year ago. But in the U.S., the beer maker remained challenged. Beer sales to retailers slid 1.4%, while Anheuser-Busch BUD -0.18% estimated the overall industry reported flat sales. Here are some of the key points from Thursday's earnings report.
What you need to know: The Millennial generation, which is challenging the behavior of most major food and beverage companies, are also driving change at AB-InBev. Splashy ads through TV commercials and other traditional media channels don't work like they used to, so the beer company said it is increasingly allocating marketing resources to digital programs. One way the brewer has aimed to address the digital crowd is a recent at-home beer delivery service that was launched in the Washington, D.C. area.
Millennials are also changing how AB-InBev thinks about product development. A tequila-flavored beer called Oculto and a malt beverage cocktail known as MixxTail are both hitting the U.S. market early this year as a way to lure consumers that have favored more flavorful beers and spirits like whiskey and tequila. AB-InBev said to win market share in the broader alcohol beverage space, it can't just focus on "beer occasions only." That explains some of the moves the company has made to create hybrid beverages.
The big number: Total volume grew 0.6% in the fourth quarter across the entire AB-InBev portfolio, as growth in northern Latin America, Asia Pacific and Mexico offset declines in the U.S. and Europe. Brazil was a notable bright spot, with AB-InBev's volume bolstered in that market in 2014 as a result of a strong summer due to the FIFA World Cup.
What you might have missed: Much of the beer company's growth strategy in the U.S. and markets abroad focus on "premiumization," a strategy in the alcohol market to more aggressively promote brands with higher price points, and also when innovation occurs, command a lofty price when new ales and spirits hit liquor stores. The spirits industry has been more effective in this strategy, but beer companies are also making a dent. Some premiumization also naturally occurs when AB-InBev scoops up craft beers, which often command higher prices than Budweiser and other national brands. Recent deals by AB-InBev have included the purchases of Washington-based Elysian Brewing Co. and Oregon-based 10 Barrel.
Source: http://fortune.com/