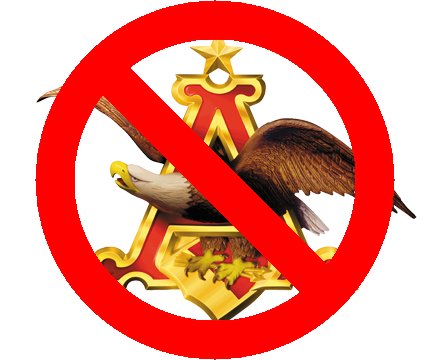 The folks at the Brewers Association craft beer industry group want a 20% share of the beer industry by 2020. It's how they get to that point that should concern beer drinkers.
As the Brewers Association revealed during its Craft Brewers Conference in Portland, Ore., last month, craft beer now accounts for 11% of U.S. beer sales by volume and 19.3% of beer sales by dollar value. When the Brewers Association talks about that 20% share in five years, it's looking for volume and doesn't see any reason that kind of growth shouldn't be possible.
Back in 2012, craft beer's market share was only 6.5% by volume. That's a roughly 4.5 percentage-point swing in just two years. But it took some tweaks to the Brewery Association's definition of a craft brewer to make that happen. In 2010, BA tweaked its definition to change the production limit for a craft brewer to 6 million from 2 million to accommodate Samuel Adams brewer Boston Beer. Just last year, it changed the definition again to include Yuengling, August Schell, Minhas, Straub and other brewers once banned for brewing with corn, rice and other forbidden adjuncts.
That said, the Brewers Association has also trimmed its ranks in recent years because of less-flexible portions of its craft brewer definition. Widmer Brothers Brewing of Portland, Ore., and Redhook Ale Brewery of Woodinville, Wash., were kicked out of the BA and stripped of their craft status after forming the Craft Brew Alliance and selling a 32.2% stake to Anheuser-Busch InBev. That exceeded the 25% stake BA deems acceptable for ownership "by an alcoholic beverage industry member that is not itself a craft brewer." Chicago's Goose Island lost its craft status when it sold to ABI in 2011. It was followed by Patchogue, N.Y.-based Blue Point, Bend, Ore.-based 10 Barrel and Seattle-based Elysian, which all sold to A-B last year.
Meanwhile, Grand Rapids, Mich.-based Founders was removed from BA membership this year after selling a 30% stake to Spanish brewer Mahou San Miguel.
That's just the consolidation BA doesn't approve of. Within the past year, Lakewood, N.Y.-based Southern Tier, Atlanta-based Sweetwater, Salt Lake City-based Uinta and Hood River, Ore.-based Full Sail all sold portions or controlling stakes to private equity companies. While private equity isn't exactly new to the craft beer world — Seattle's Pyramid Brewing, Burlington, Vt.'s Magic Hat, Bridgewater Corners, Vt.'s Long Trail and Salt Lake City's Utah Brewers Cooperative are all owned by private equity firms — it's been taking a more active role investing in breweries, if not outright buying. Boston-based Fireman Capital, which already owns the Utah Brewers Cooperative and its Wasatch and Squatters breweries, teamed up with Longmont, Colo.- and Brevard, N.C.-based Oskar Blues to buy up small breweries. They bought their first brewery — Comstock Park, Mich.-based Perrin — just last month.
Meanwhile, Harpoon Brewing founder Rich Doyle teamed up with Abita Brewing and private equity firm FFL to form Enjoy Beer, which intends to buy faltering breweries as early as this year. Enjoy Beer was the subject of a lot of chatter at this year's Craft Brewers Conference, but not all positive. Joe Bisacca, co-founder of Elysian Brewing, told the audience at a talk held by beer industry publication Brewbound that part of the reason he sold his brewery to A-B was to beat the rush.
"What if 150 decide to go at once?" he said. "Anheuser-Busch is still buying breweries, but they'll buy like eight."
The sheer number of craft breweries, and the number that could potentially be looking to sell, is part of the problem. Just 10 years ago, there were little more than 1,400 permitted breweries in the U.S. That number has jumped to 3,418, with 2,000 more in the planning stages. About 90% of the breweries in existence make roughly 1,000 barrels or fewer. Meanwhile, while overall craft beer retail sales have grown to $19.6 billion, it's the larger, upper-tier brewers including Boston Beer, Sierra Nevada, New Belgium and, now, Yuengling that account for much of those sales.
It's their money that's helping pay for new BA initiatives such as its recently hired Washington, D.C., lobbyist, who'll be pushing craft beer interests such as the Small BREW Act legislation that would provide tax cuts for craft brewers fitting BA's definition. It's also those brewers who may speed consolidation along, as Boston Beer did when it bought the Angel City and Coney Island Craft Lagers brands.While roughly 1,400 craft brewers exist as locally based brewpubs, that still leaves nearly 1,900 small brewers in the market. With more than 115,000 jobs to its credit and only 46 of its breweries closing last year, craft beer might be loath to let its presence dwindle. For consumers, that could mean a lot more beer brands under one roof. Craft beer loyalists cringe when they look at ABI's portfolio, which includes Goose Island, Elysian, 10 Barrel and Blue Point next to Bud, Bud Light, Michelob, Shock Top, Stella Artois, Beck's, Leffe and Hoegaarden. But there's a strong chance a big part of craft beer's 20% market share in 2020 includes bigger craft brewers with portfolios akin to A-B's.
— Written by Jason Notte in Portland, Ore., for MainStreet
To follow the writer on Twitter, go to http://twitter.com/notteham.
Source: https://www.mainstreet.com/