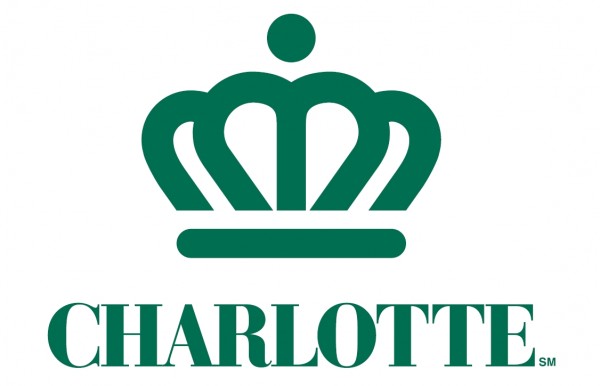 The first craft brewery opened in this Southeastern city six years ago. Now it has 17 more — with 20 others in the works.
It's not easy to live in the shadow of one of the craft beer capitals of America.
Asheville, N.C. is widely recognized as one of the hotspots of craft – arguably the hotspot in the Southeast. But 128 miles to the east, the state's business hub and biggest city is starting to build a reputation of its own. Charlotte, N.C. isn't a place that often springs to mind for craft beer lovers, but it's a mistake to overlook it – for a number of reasons.
First off, the beer is good. Really good. There's a wide variety of styles and many of them are being done well. Perhaps just as importantly, it's convenient. Whereas most cites have breweries scattered hither and yon, typically limiting visitors to one or two, Charlotte craft brewers are largely located in one of two areas – NoDa, an arts area north of Davidson Street and South End.
"I think it's really coming down to a neighborhood thing," says Sarah Taylor Brigham, co-founder of Sycamore Brewing. "We've got some great breweries in South End. People will pick a day and do a South End brewery tour or a NoDa brewery tour. Those two areas are becoming central."
Craft brewing in Charlotte is a fairly new activity. The Olde Mecklenburg Brewery, the city's oldest, started just six years ago. Today, there are 17 breweries in the region – with 20 more in various stages of pre-opening.
The owners of The Olde Meck (as it's called locally) chose Charlotte specifically because it was the biggest city in the country without a brewery – a curiosity that could be attributed to the often short-term nature of the city's population.
"Charlotte was like Washington DC for a long time," says Ryan Self, director of sales for The Olde Mecklenburg Brewery. "It was a very buttoned up, … transient city. You didn't have a lot of locals."
A recent influx of people and the rise of creative hot zones like NoDA and South End have helped open the city up to brewers, but there are still challenges – specifically with distribution.
Beer makers can self distribute up to 25,000 barrels per year, but if they exceed that, they must use a separate distributor for both sales and marketing. That's something most are reticent to do, as they don't want their beers to be lost or de-emphasized among a much larger portfolio.
There is an ongoing fight to increase the distribution cap to 100,000 barrels, but it has been mired in the state's General Assembly.
The battle between smaller brewers and distributors isn't anything new, but the fierce independent streak of the beer makers in Charlotte means it might be a while before the city's best beers gain a bigger regional presence.
"We won't be able to go into Raleigh; we won't be able to go into the Triad," says Suzie Ford, co-founder of NoDA Brewing Co., viewed by many as Charlotte's best brewery. "We will not be able to expand our presence into South Carolina. First and foremost we're going to expand our focus in our backyard. … We're currently on an account freeze. It make sense to take care of the businesses here first, because we are a Charlotte brewery."
(NoDa, which is currently building a 32,000-square foot second brewing facility, expects to produce 15,000 barrels of beer this year.)
That satisfaction in being a city-centric brewer is something that's widespread among the breweries I visited. Charlotte pride is strong – and while few would say no to universal success, they say they would vastly prefer to be the go-to beer of the city.
"I don't think we have any plans to take over the world or nation with our beer," says Jackie "JP" Parker, tap room manager at Birdsong Brewing Co. "Rather, we would like to be a destination point in Charlotte."
For a lot of people, Charlotte is a layover city – and they rarely venture out of the airport. If you do find yourself with some extra time while in town, here are a few beers you should definitely seek out.
NoDa Hop Drop 'N Roll – Can't escape the airport? This winner of the 2014 World Beer Cup Gold Medal is available on several concourses – and it's absolutely worth seeking out. Filled with a citrus-y, hopsy flavor that explodes on your tongue and a nice piney finish, this is a big beer that can hold its own against more well-known IPAs. (ABV: 7.2%)
The Olde Mecklenburg Copper Amber Ale – Amber beers can often carry a flavor that emphasizes caramel much too heavily. And just looking at Copper, you might expect it to fall in that category. Instead, it's a crisp, refreshing ale that's more biscuit than Werther's candy. It's malty with a very, very light hint of hops, with a smooth roasted quality that makes it quite drinkable. (ABV: 4.8%)
Sycamore Brewing Countryside IPA – Only available on tap, this is a tangy take on an IPA, with prominent grapefruit and tropical fruit notes. There's a sweetness to it that's enticing, but it still has a mild bitter bite at the finish, which is remarkably dry. (ABV: 6%)
Birdsong Brewing Higher Ground IPA – Birdsong has only canned one of its beers – its Jalepeno Pale Ale – but for me, this draft selection was the stronger choice. Piney and citrusy and supported wonderfully by the malt, it's a medium-bodied beer that doesn't rely on extras to stand out. (ABV: 7%)
Lenny Boy Tart de la Wit – A strong entry in the sour category, this witbier is fermented with South Carolina peaches. That fruity tanginess blends wonderfully with the wheat. And the hints of coriander are a wonderful addition. (ABV: 4.6%)
Source: http://fortune.com/