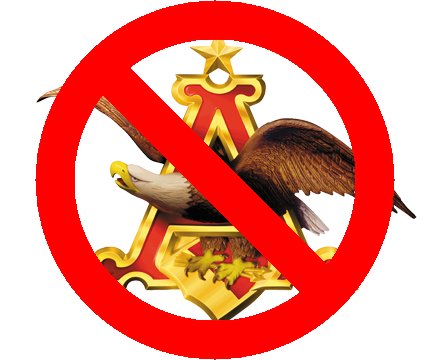 SABMiller has confirmed that Belgian brewing giant Anheuser-Busch InBev has informed the U.K.-listed company that it intends to acquire it.
In a statement made in response to recent press speculation, SABMiller said that no proposal had yet been received from AB InBev and that it would respond as appropriate once an approach had been made.
SABMiller, which is the world's number two brewer in terms of sales with brands including Peroni, Grolsch and Pilsner Urquell, saw shares in London rose 23 percent on the news, with AB InBev's stock up 7.4 percent. News of the deal also bolstered Europe's brewing sector with Heineken and Carlsberg shares both up 5 percent.
Following SABMiller's announcement, AB InBev confirmed that it had made an approach to SABMiller's board regarding a combination of the two companies, adding that it was its intention to work with the U.K. group's board toward "a recommended transaction".
A combined ABInBev/SABMiller would have a market value of around $270 billion, based on current prices, Reuters reported.
Shares of SABMiller currently trade at around £36. If AB InBev matched this in its bid, plus SABMiller's net debt, that suggests a deal value of around $100 billion—one of the top ten acquisitions of all time. Neither company has commented on valuation so far however. Analysts at Bernstein suggested the deal value might have to go higher than £39 per share to ensure SABMiller shareholders' agreement.
Any deal would also mean a broader geographical reach into fast-growing emerging markets: AB InBev has a strong presence in Latin America, while SABMiller sells across Africa.
However, there are likely to be some regulatory hurdles to be cleared because of overlap between the two companies. SAB's stake in Miller Coors in the U.S. and its 49 percent stake in CR Snow in China are likely to have to go, according to analysts at Bernstein.
Source: http://www.cnbc.com/