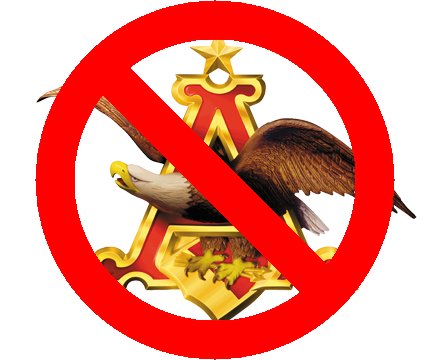 Constellation Brands Inc. said Monday it will pay $1 billion for California craft brewer Ballast Point Brewing & Spirits—a record sum for a U.S. craft-beer company.
The deal signals that the craft-beer industry, which has a roughly 10% market share in the U.S., has crossed a threshold and become a big business that large brewers expect to continue to grow in the years to come. It is the fourth and largest craft deal this fall and follows acquisitions of California craft brewers by Anheuser-Busch InBev NV, MillerCoors LLC and Heineken NV, which bought 50% of Lagunitas Brewing Co. in a September deal that valued the brewer at more than
The rise in craft acquisitions has been driven by changing consumer tastes in the U.S., where drinkers are spurning low-price lagers and light beers in favor of flavorful India Pale Ales. The Brewers Association, which represents more than 3,000 craft brewers in the U.S., expects the craft-beer industry to become 20% of the nation's $100 billion beer market by 2020.
Large brewers are responding to U.S. consumer trends differently. AB InBev last week announced a roughly $108 billion acquisition of its rival SABMiller PLC, adding businesses in Africa and Latin America to the portfolio of the world's biggest brewer. The deal also helps AB InBev by reducing its dependence on the U.S., where Budweiser and Bud Light have been losing volume.
In contrast, Constellation is acquiring Ballast Point as part of a move to deepen its interests in the U.S. beer industry's growth areas: Mexican imports and craft beer. Constellation, based in Victor, N.Y., started as a wine business in the 1940s. It became the third-largest U.S. brewer in 2013 after acquiring rights to Corona, Modelo Especial and other Mexican beers from AB InBev during the Belgian brewer's acquisition of Grupo Modelo.
Constellation approached Ballast Point after the craft brewer filed regulatory paperwork for a public offering last month. Chief Executive Rob Sands said Constellation was impressed by the brewery's growth and the premium pricing of its beers. In Atlanta, Ballast Point's Sculpin IPA sells for $10.99 at grocery stores, about $2 to $3 more than most competitors.
"We see the craft category continuing to grow double digits for the foreseeable future and take a significant share of the beer business over the next 10 years," said Mr. Sands. He added that Ballast Point, which is distributed in 30 states, can expand its distribution outside California and increase sales by tapping into Constellation's relationships with large, retail chains such as Kroger Co. , a national grocer.
Ballast Point doubled its production and sales in the first half of the year, selling more than 118,831 barrels and generating $51.7 million in net revenue. It reported a first-half profit of $5.9 million on revenue of $357.66 a barrel, which is well above the craft-beer average of $270 a barrel, said Townsend Ziebold, a managing partner at First Beverage Group who works in craft-beer mergers and acquisitions.
"Ballast Point is a unique animal," Mr. Ziebold said. "They are immensely profitable."
San Diego-based Ballast Point, which began in 1996, will continue to operate as an independent business reporting directly to Constellation's management team. It has more than 500 employees working across four facilities in California.
The deal is set to close by the end of the year and is expected to add five cents to six cents a share to Constellation's earnings for the fiscal year ending in February 2017. The company plans to use a mix of cash and debt to fund the deal.
There is no legal definition of a craft brewer. The Brewers Association defines the term as a brewery that produces less than six million barrels of beer and is less than 25%-owned or controlled by a larger brewer.
Source: http://www.wsj.com/