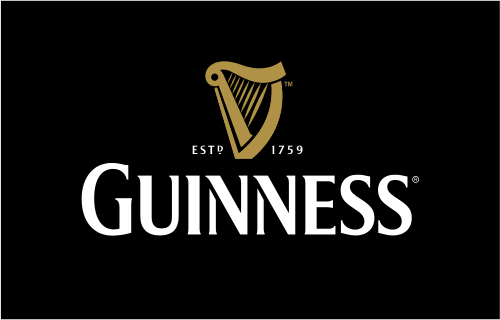 Ever wondered why Guinness has such a smooth texture?
One reason: fish guts.
Isinglass, a gelatinous substance obtained from fish bladders, has long been used in the brewing process of Ireland's most famous drink to remove extra yeast particles from the beer.
But traces of the fishy substance can end up in the final product, which has meant many vegans and vegetarians have avoided pints of the creamy dark stout despite claims that it's really "good for you."
But that will change in 2016.
British alcoholic beverage giant Diageo, which owns Guinness, said Tuesday the company will introduce a new filtration system at its St James's Gate Brewery in Dublin next year that will not require the use of isinglass.
Yes, that's right. Guinness is going vegan.
"Our brewers and engineering teams at St James's Gate are continually working to drive improvement as well as assuring the quality and craft of the brewing techniques developed here over the last 256 years," Diageo told Agence France-Presse.
"Isinglass has been used widely within the brewing industry as a means of filtration for decades," he explained.
"However, because of its use we could not label Guinness as suitable for vegetarians and have been looking for an alternative solution for some time. We are now pleased to have identified a new process through investment in a state-of-the-art filtration system at St James's Gate which, once in place, will remove the use of isinglass in the brewing process."
Beer-drinking vegans and vegetarians are raising a glass to the news.
But people who want to keep animal products out of their pints should be warned: Isinglass isn't just found in Guinness.
A little-known fact among drinkers is that the fishy ingredient is widely used in the beer and wine industry. It's a clarifier and makes alcoholic drinks more palatable. Some brewers and vintners are reluctant to mention the secret ingredient on their labels for obvious reasons — so vegans, vegetarians and animal rights groups keep careful notes on which drinks they know are safe.
It's hardly the first time a stomach-churning animal ingredient has been used to make a popular food or drink. Lots of cheeses are made with animal rennet, derived from the stomachs of cows and other ruminants. McDonald's used to cook its french fries in beef tallow before it switched to vegetable oil in the 1990s.
It's not clear yet if Guinness produced outside Ireland will be fish guts-free, too.
But what Guinness drinkers really want to know is: Will their favorite drink still taste the same?
Only time will tell.
Source: http://www.usatoday.com/